PLS faculty, PhD student win All-University Awards
May 10, 2023
Two faculty members from the Department of Political Science have been honored with All-University Awards by Provost Thomas Jeitschko.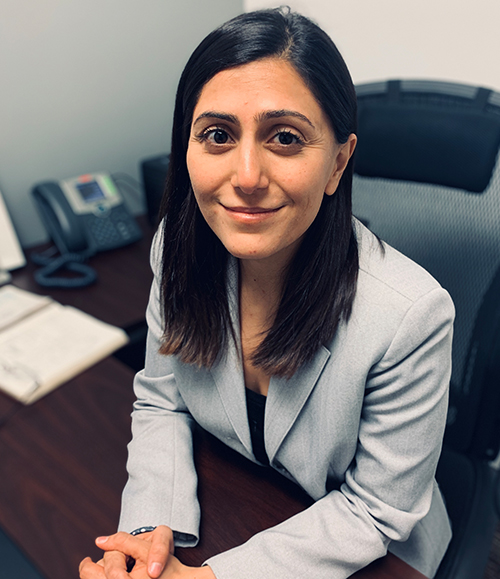 Dr. Nazita Lajevardi, Associate Professor of Political Science, was awarded the Teacher-Scholar award. This award is presented to faculty who have earned the respect of students and colleagues early in their careers for their  devotion to and skill in teaching and whose instruction is linked to and informed by their research and creative activities.
"Prof. Lajevardi's research productivity is remarkable and of the highest quality. As a teacher, her impact can perhaps best be summed up by numerous students describing themselves as "lucky" to have been able to take a class with her," said Political Science Chair Dr. Jeffrey Conroy-Krutz.
Jonathan Spiegler is a PhD student in Political Science. He was awarded an Excellence-in-Teaching Citations. These citations are awarded to graduate teaching assistants who have distinguished themselves by the care they have given and the skill they have shown in meeting their classroom responsibilities.
"Jon is not only an exceptional instructor and valued member of our teaching faculty—he was recognized this year with our department's  Graduate Student Teaching Award—but he is also a productive scholar with an innovative and impactful research agenda that lies, quite uniquely, at the intersection of political theory and public policy," Dr. Conroy-Krutz said.