Lora DiBlasi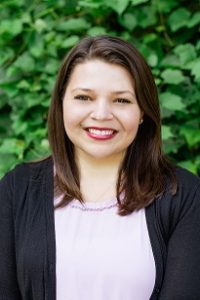 Department of Political Science
BIOGRAPHY
Lora DiBlasi joined the PhD program in the Department of Political Science at Michigan State University in 2014 with a major in International Relations and minor in Comparative Politics and completed her dissertation in Spring 2020. Lora is a graduate of the Master of Public Policy program and received her BA from James Madison College.
Lora is primarily interested in political violence and security issues. Her dissertation explores the role of pro-government militias in state repression. She focuses on how leaders delegate repressive tasks to militias to secure and maintain their power. In addition, Lora is also interested in the intersection of national security and secrecy and the role of gender in conflict processes.
For more information about Lora and her research, please visit her website: www.loradiblasi.com
---
DISSERTATION
Dissertation: The Leader's Toolkit: The Effects of Pro-Government Militias on Human Rights
Lora's primary research agenda examines the role of pro-government militias (PGMs) in state repression. Specifically, she is interested in understanding why leaders deploy specific types of security agents to engage in repression, as well as how the characteristics of militias influence the forms, targets, and levels of state violence. Lastly, she explores how leaders may utilize PGMs to prolong their tenure in office and maintain their political power. In order to perform these analyses, she uses a novel dataset on PGM characteristics and repressive actions with a global sample from 1989-2007. Her dissertation finds evidence that leaders strategically employ PGMs to maximize their effectiveness and repressive capacities. These findings demonstrate that the capacity to carry out state-sponsored violence is not always limited to official forces, and leaders can make strategic decisions to maximize their repressive capabilities. In addition to her dissertation, Lora is also interested in the role of secrecy in national security and studies gender and political violence.
Committee: Jakana Thomas (Chair), Michael Colaresi, Benjamin Appel, Erica Frantz
---