Mircea Lazar
Graduate Students
Comparative Politics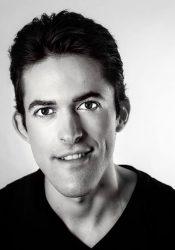 Department of Political Science
BIOGRAPHY
Mircea entered the Political Science PhD program at Michigan State University as a university fellow in the fall of 2017. As a student in comparative politics, he focuses mainly on political behavior, electoral politics, and public opinion. He is especially interested in understanding how voters' demographic identities influence their political decision-making, as well as how social values evolve over time. His principal region of interest is Sub-Saharan Africa. Mircea plans to enter the field soon to begin dissertation fieldwork on the political behavior of LGBTQIA+ migrants and refugees in South Africa.
Mircea graduated Summa Cum Laude with honors from The Ohio State University in Columbus, Ohio in May of 2017, receiving a BA in International Relations, a BS in Economics, and minors in French, Persian/Farsi, and History. As an undergraduate, Mircea studied abroad in Senegal, Argentina, and Tajikistan, and had his first exposure to political science research.
Born in Romania, Mircea is an avid world traveler who speaks four languages fluently. He is a devoted political junkie and activist who keeps close tabs on all things politics. He also enjoys yoga and meditation, acting and improv, vegan cooking, hiking and camping, and spending time with his much-younger siblings.
---
LINKS
Website
---