Charles Ostrom
Emeritus Faculty
American Politics
Research Methods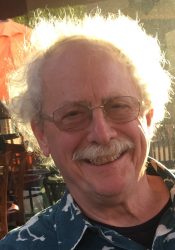 Professor Emeritus
American Politics, Research Methods
Department of Political Science
319 S. Kedzie Hall
368 Farm Hall
East Lansing MI 48823
517-353-3287
CURRICULUM VITAE
---
BIOGRAPHY
Charles W. Ostrom, Jr. retired January 2021 from Professor of Political Science. Professor Ostrom joined the MSU faculty in 1974 and taught in the Political Science Department continuously with the exception of sabbaticals at the University of Minnesota (1982-83), University of Nebraska-Lincoln (1992-93), and National Center for State Courts (2000-2001). Professor Ostrom received his Ph.D. from Indiana University in 1975.
Professor Ostrom's current professional interests are focused on US trial courts. His work includes work on criminal sentencing, racial discrimination, trial court culture, judicial workload, and court performance. The aforementioned work has been funded by the National Institute of Justice.
Professor Ostrom received the American Council on Education Fellowship for the 1992-93 class.
---
RECENT PUBLICATIONS
Ostrom, Charles W., Jr., Brian Ostrom, Roger Hanson, Matthew Kleiman. 2005. "Court Cultures and Their Consequences." Court Manager, 20: 14-23.
Ostrom, Charles W., Jr., Brian Ostrom, Roger Hanson, and Matthew Kleiman. 2007.

 

Trial Courts as Organizations. Philadelphia: Temple University Press.
---