Reggie Sheehan
Emeritus Faculty
Professor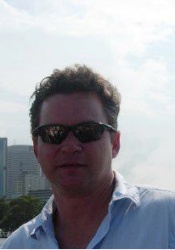 Professor Emeritus
Department of Political Science
CURRICULUM VITAE
---
BIOGRAPHY
Reggie Sheehan is a Professor Emeritus in the Department of Political Science with a specialization in public law. He is currently the Program Director for Law and Social Science, Division of Social and Economic Sciences, National Science Foundation.  His research interests include decision making in the United States Supreme Court and the Courts of Appeals. His research more recently has included comparative analysis of appellate courts in a cross national comparative setting with a special interest in the Australia High Court and the Judicial Committee for the House of Lords in the United Kingdom. Professor Sheehan has published in numerous journals of Political Science including American Political Science Review, American Journal of Political Science, Journal of Politics, Political Research Quarterly, American Politics Quarterly, Law and Society, Judicature, Justice System Journal and various other journals and law reviews. He has also published chapters in several edited volumes on constitutional law, judicial structures and judicial decision making. Additionally, he is co-author of two books, Continuity and Change in the United States Courts of Appeals and Strategic Behavior and Policy Choice on the U.S. Supreme Court.
---
RECENT PUBLICATIONS
JUDICIALIZATION OF POLITICS: THE INTERPLAY OF INSTITUIONAL STRUCTURE, LEGAL DOCTRINE, AND POLITICS ON THE HIGH COURT OF AUSTRALIA (with Rebecca Wood and Kirk Randazzo). Carolina Academic Press. Forthcoming October, 2012.
"Explaining Litigant Outcomes in the High Court of Australia". Australian Journal of Political Science with Kirk Randazzo. June, 2012.
"Impact of the Australia High Court on Elite Opinion." Commonwealth and Comparative Politics, with William Myers, April, 2012.
Sheehan, Reginald S., Shugato Dasgupta, Kirk Randazzo and Ken Williams. 2007. "Coordinated Voting In Sequential and Simultaneous Elections: Some Experimental Evidence." Experimental Economics, 11 (4).
Sheehan, Reginald S., Thomas H. Hammond, and Chris Bonneau. 2006. "A Court of Appeals in a Rational Choice Model of Supreme Court Decision-Making," in

 

Institutional Games and the U.S. Supreme Court, ed. Jon R. Bond, Roy B. Flemming, and James R. Rogers. University of Virginia Press.
Sheehan, Reginald S., Donald Songer, and Susan Haire. 2006. "Do the Haves Come Out Ahead Over Time? Applying Galanter's Framework to Decisions of the US Courts of Appeals," in

 

Inside the Judicial Process, ed. Jennifer Segal Diascro and Gregg Ivers.
Sheehan, Reginald S., Thomas H. Hammond, and Chris Bonneau. 2005.

 

Strategic Behavior and Policy Choice on the U.S. Supreme Court. Stanford University Press.
Sheehan, Reginald S. 2005. "The U.S. Supreme Court and Public Opinion," in Polling America: An Encyclopedia of Public Opinion, eds. Samuel Best and Benjamin Radcliff. Greenwood Press.
---