Nate Smith
International Relations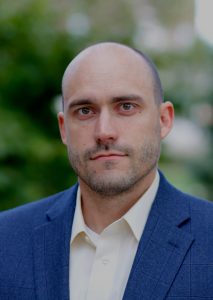 Department of Political Science
BIOGRAPHY
Nate Smith received his PhD in Spring 2020. He began his doctoral training at Michigan State University in 2015, following the completion of a Masters degree in Security Studies from Kansas State University in 2014.  Prior to his time at Kansas State, Nate received his B.A. in history from the University of Nebraska in 2010.
His primary field of study is International Relations and he is interested in political violence and civil war.
Outside of school, Nate enjoys spending time with his wife and two daughters, camping, hiking, and cheering on his Nebraska Cornhuskers.
---
DISSERTATION
Dissertation Title: 
The Determinants of State Repression
Nathaniel is a graduate student (ABD) who is currently serving as a Visiting Assistant Professor at Nebraska Wesleyan University. His research interests include state repression, climate change, non-violence, and conflict. His dissertation seeks to understand how economic and demographic characteristics of states affect the use and implementation of repression. At Nebraska Wesleyan, he is teaching courses on international politics, global rebellion, democratization, as well as other courses in international relations and comparative politics broadly.
Committee Members: Chair Dr. Benjamin Appel, Jakana Thomas, Erica Frantz, and Christian Houle
---