Dr. Erica Frantz named Outstanding Teacher for 2020
February 11, 2020
Dr. Erica Frantz
, Assistant Professor of Political Science, was named by Social Science College Dean Rachel Croson as the College's Outstanding Teacher for 2020.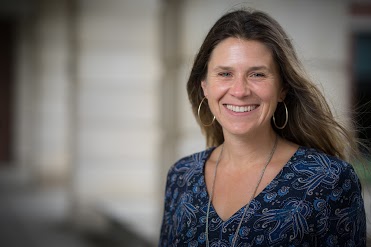 This award recognizes a current faculty member in the MSU College of Social Science who takes pride in and is committed to quality teaching and who demonstrates substantial continuing involvement in undergraduate education.
Dr. Frantz will receive her award at the Spring Commencement.
Dr. Frantz (Ph.D., UCLA, 2008) was an assistant professor in Political Science at Bridgewater State University, and from 2008 to 2011 she worked as an analyst at the Institute for Physical Sciences. Her research and teaching interests include authoritarian politics, democratization, conflict, and development. She is particularly interested in the security and policy implications of autocratic rule.