Dr. Erica Frantz publishes paper on how Putin continues to benefit from the war with Ukraine
March 23, 2023
 The ongoing war with Ukraine, now in its second year, has empowered Russian President Vladimir Putin, found MSU Political Science Associate Professor Dr. Erica Frantz in the lead article in Foreign Affairs.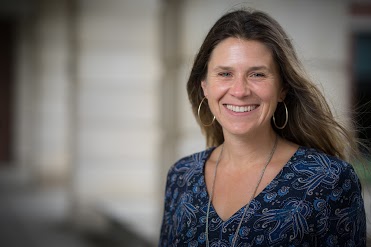 Dr. Frantz's article "Putin's Forever War" was co-authored by Andrea Kendall-Taylor, senior fellow and director of the Transatlantic Security Program at the Center for a New American Security.
"Putin is likely to continue the war in Ukraine—not because it is in Russia's interest but because it is in his personal interest. Fighting on makes sense for Putin for one fundamental reason: wartime autocrats rarely lose power. Being at war shuts down avenues for a country's citizens, military, and security forces to challenge their leadership," Frantz and Kendall-Taylor wrote.
"The most promising path to stop the war, then, is through greater U.S. and European support to Kyiv. Providing more assistance could help Ukraine win a decisive military victory, making Putin's personal incentives irrelevant. And even if Ukraine determines that that it cannot expel Russian forces entirely from its territory, positioning Kyiv to threaten Putin with a clear battlefield defeat should encourage him to partake in negotiations on terms that are more favorable to Ukraine. Until Putin faces a credible threat, he will have every reason to continue the war."
The full article is available here.