College of Social Science alumni use scholarship to promote civility in public discourse
September 20, 2023 - Karessa Weir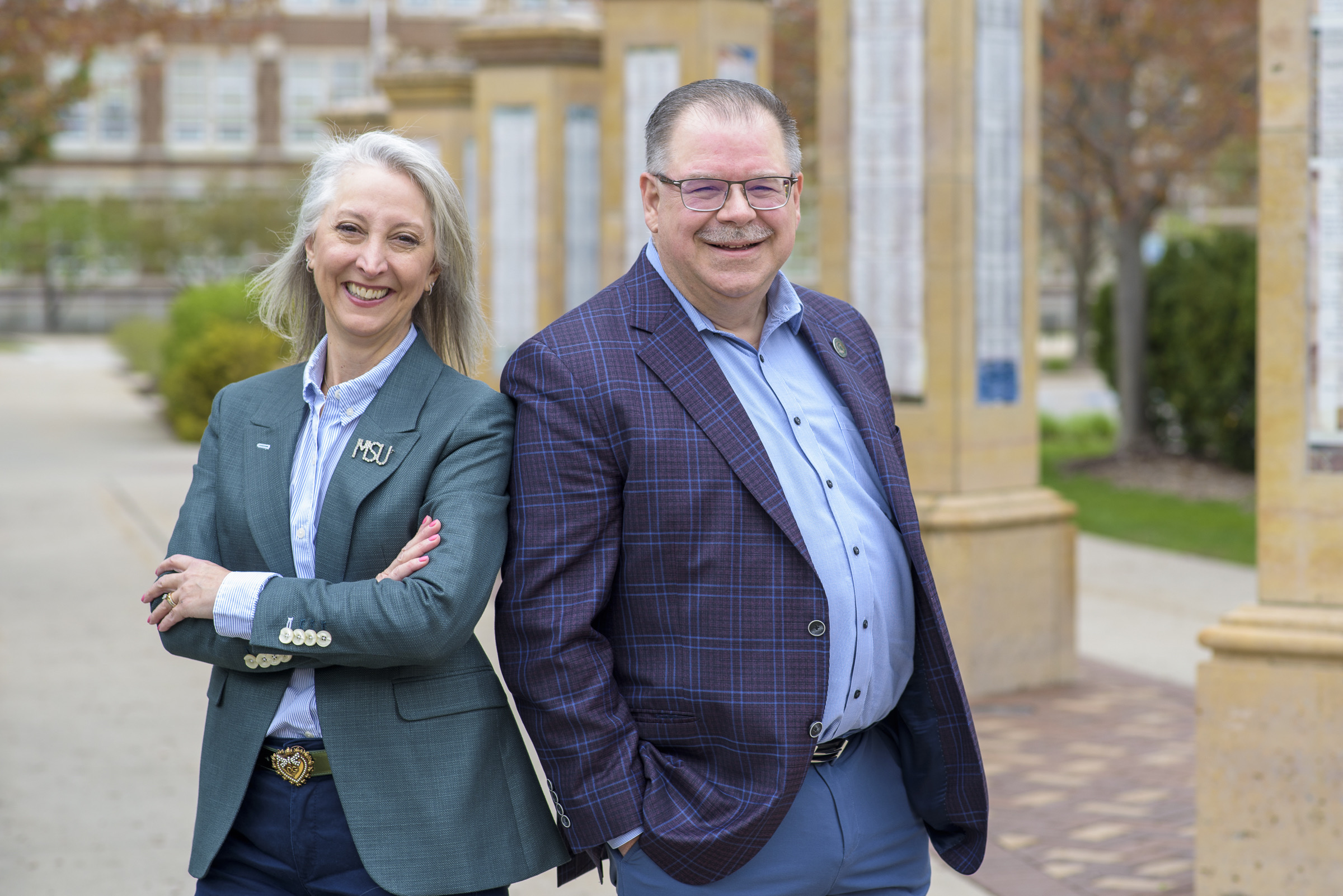 When Tina and Jon Lynch were dating as undergraduate students at Michigan State University, they used to wander along the banks of the Red Cedar River and talk about their future and how they would give back to the university where they met. 
"Back then we would take walks in the neighborhood across the street from Rather Hall and along the Red Cedar, dreaming about what life had in store for us. Even then we hoped to one day give back to the place that had given so much to us," Tina said. "For our family, Michigan State is more than a school - it's our home." 
More than 30 years later, the Lynchs, both College of Social Science alumni and residents of Midland, have have fulfilled that dream when they endowed the Jon & Tina Lynch Family Promoting Civility Scholarship fund. 
 The funds will be used to support students who are engaged in their community and as a way to promote civil discourse, Jon explained. 
"This endowment aims to support research, education, training, or community engagement activities that promote and emphasize civility in public discourse by helping undergraduate students in the college develop the courage to take responsibility for inventing the future. The goal being to amplify their effectiveness by promoting and engaging in civil discourse on important and sometimes divisive topics," Jon said.
Spartan green runs strong in the Lynch family. Their fourth child graduated from MSU this spring making six alums in the family: Jon David, Class of 2017; Taylor, Class of 2019; Stefanie, Class of 2021; and Connor, Class of 2023.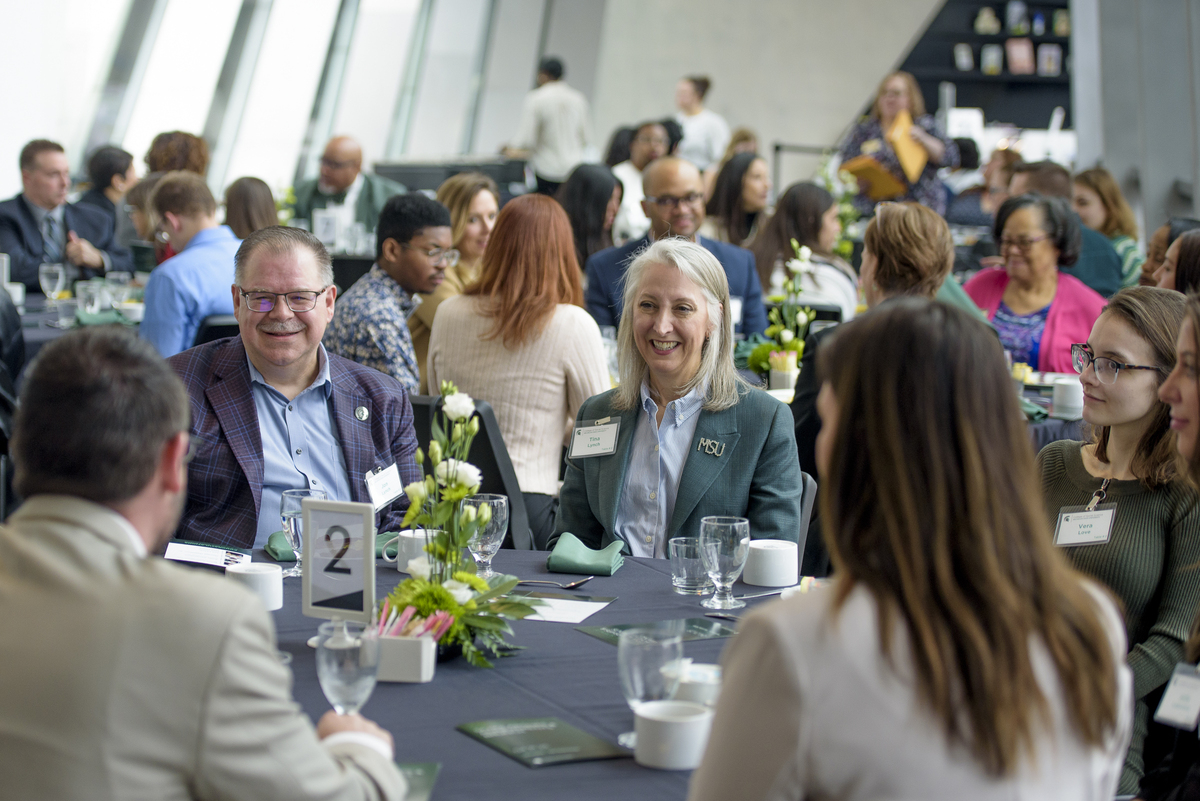 "We've always encouraged our kids to live as citizens of their communities - informed, caring, and involved - versus mere residents who simply turn out the light at the end of each day," Jon said. 
Tina recently retired as director of broadband initiatives at the Midland Business Alliance and has a bachelor's degree in health studies. Jon is the president of Three Rivers Corporation and spent 26 years in public service. He has an BA in Urban and Regional Planning from MSU and a master's from Central Michigan University.  They both addressed graduating seniors and their families as the Spring 2023 College of Social Science Scholarships and Achievements Brunch.
"In talking with these graduates, it's clear that our future is bright. We are humbled to be here in this full circle moment," Tina said.
Learn more about the Jon & Tina Lynch Family Promoting Civility Scholarship fund and all of our college's scholarships here.