PLS Professor and co-founder of LeFrak Forum, Dr. Arthur Melzer retires
June 20, 2023 - Dr. Dustin Sebell and Dick Zinman
Eminent political philosopher Dr. Arthur M. Melzer has retired from his positions of Political Science Professor and co-director of the LeFrak Forum Symposium on Science, Reason, and Modern Democracy.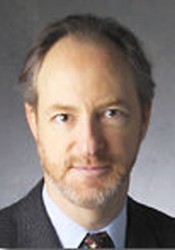 Born on May 13, 1949, in New York City, Dr. Melzer started his academic career with a B.A. from Cornell University (1967-1971), followed by his Ph.D. studies at Harvard University (1971-74), focusing on the history of political thought, contemporary political and social theory, and American political thought and institutions. His degree from Harvard was conferred in 1978.
After his doctoral studies, Melzer served as a Teaching Fellow at Harvard University (1974-77) before joining Michigan State University. He held various positions at MSU from 1977 to 2023, progressing from Assistant Professor to Associate Professor, and finally to Full Professor. He also held visiting positions at Harvard University from 1992-94.
At MSU, Dr. Melzer co-founded and directed The Symposium on Science, Reason, and Modern Democracy, also known as the LeFrak Forum, in 1989. This research center aimed to bridge public policy and political philosophy. Under Dr. Melzer's direction, the forum published numerous books based on its annual lecture series and conferences.
"Dr. Melzer has made many lasting contributions, but I am most appreciative of his leadership and mentorship over recent years during a time of transition for the Political Philosophy program and the Symposium and LeFrak Forum. It is to his credit that MSU students and faculty continue to benefit from these programs now and will in the future because of his efforts to recruit, mentor, and support scholars like Dr. Dustin Sebell and Dr. Raul Rodriguez. His dedication will continue to pay dividends to this University for years to come," said former department chair Dr. Corwin Smidt.
Dr. Melzer's efforts at MSU were recognized with several awards, including the William J. Beal Outstanding Faculty Award (2018) and the Outstanding Teaching Award from the MSU College of Social Science Alumni Association (2008).
Dr. Melzer's scholarship includes two highly influential books, "The Natural Goodness of Man: On the System of Rousseau's Thought" (1990), and "Philosophy Between the Lines: The Lost History of Esoteric Writing" (2014). The latter presents a comprehensive study on philosophical esotericism. It explores the notion of hidden meanings in philosophical texts and attempts to uncover the reasons and methodologies for the practice of writing 'between the lines'. It offers a guide on how to read and understand these esoteric works. Francis Fukuyama praised it, calling it "a deeply researched and well-written book that makes the case for esoteric writing" and "a guide to a whole new world of understanding." It received the Outstanding Academic Title Award from the journal Choice in 2016.
In addition to his books, Dr. Melzer has authored numerous articles and book chapters, addressing a wide range of topics from Rousseau's thought to discussions of esotericism and historiography. These works have solidified his reputation as a substantial figure in the field of political philosophy.
Upon his retirement from MSU in May 2023, Dr. Melzer leaves behind an extensive body of work that reflects his remarkable contributions to the field of political philosophy.