PLS senior awarded College of Social Science Humanitarian Award
May 16, 2023
World Politics senior Zachary Zahrt has been awarded the College of Social Science Humanitarian Award for "providing support, aid and action designed to save lives, alleviate suffering and maintain and protect human dignity during and in the aftermath of crises."
The award was announced by Associate Dean Brent Donnellan.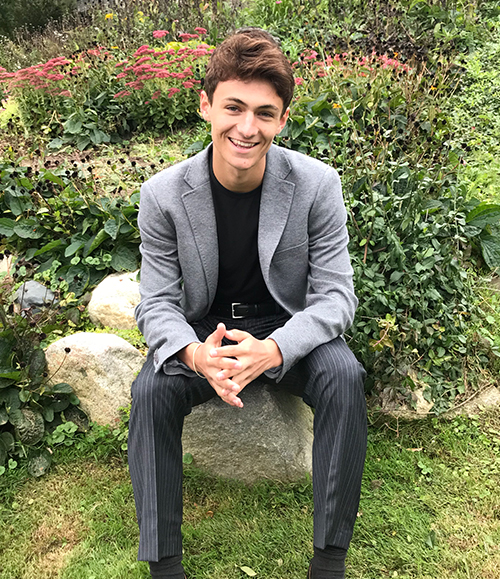 Originally from Kalamazoo, Zach has worked in the James Madison Human Rights Lab to track human rights violations such as illegal logging in Central and South America and perpetrators of mass killings in Libya. He also worked with the State Department Bureau of Oceans and International Environmental and Scientific Affairs Front Office as a research intern.
"Within this role, I have previously researched human rights cases in Chile which involve the persecution of environmental defenders. After completion of this research, my team and I presented our findings twice to the U.S. Embassy located in Santiago, Chile," Zahrt wrote.
Zach has been in an experiential learning education abroad program this semester with The Washington Center in the District of Columbia.
"While in the area I have been able to attend in-person meetings at the State Department and am now aiding Civil Society organizations in their attempt to implement commitments made by nations at the Ninth Summit of Americas relating to the protection of Environmental Defenders," he wrote.
Specifically, Zach is researching steps which the Guatemalan government and civil society organizations might take in order to better protect environmental/human rights defenders.
"In my future research I would like to hold perpetrators of human rights violations accountable and ensure that victims have avenues for redress," he wrote.
In addition to his Political Science degree, Zach is earning a certificate in Geographic Information Systems (GIS). He has won the John Dingell Scholars Award from The Washington Center, the Gordon and Norma Guyer Public Policy Internship Award at MSU and a leadership and team effectiveness award from the MSU Business School.
 "As part of the Spartan class whose student experience began with a university shutdown due to a worldwide pandemic and ended with a mass shooting on campus, the need for a focus on respect, empathy, and preservation of human life and dignity has never been more apparent. I am honored to receive the College of Social Science Humanitarian Award at this critical time and hope to do my part in creating a more just and compassionate world. It is my mission on a global scale to continue to safeguard marginalized communities while offering them a path toward justice and to hold accountable those who perpetrate human rights violations and mass atrocities," Zach wrote.