Ha Eun Choi
Graduate Students
International Relations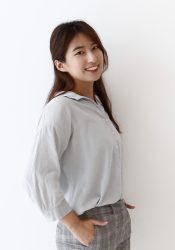 Department of Political Science
BIOGRAPHY
Ha Eun Choi joined the Ph.D. program in the Department of Political Science at Michigan State University in the fall of 2018.
Ha Eun's research interests lie in the fields of international political economy and international organization. She is particularly interested in gaining a deeper understanding of the dynamic interactions between domestic politics, international economic forces and the behavior of international organizations.
Ha Eun graduated from Hankuk University of Foreign Studies in Seoul, South Korea with a B.A. in German and Political Science and an M.A. in Political Science. During her study in 2016, she also worked as a program assistant in UNESCO Asia-Pacific Centre of Education for International Understanding.
---