Malcom Charles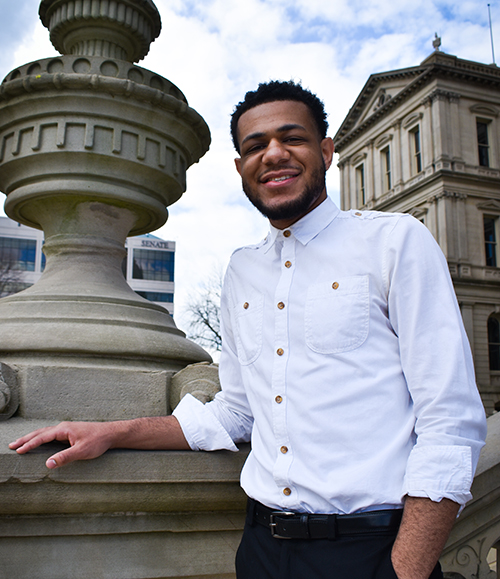 Political Science Scholar
2021-22
BIOGRAPHY
Malcom Charles is a graduate of Sterling Heights High School in Sterling Heights, MI and is currently a Political Science Major with minors in Law, Justice and Public Policy.
Malcom is passionate about climate change, equal voting rights, and racial injustice in America. 
"Specifically, with racial injustice, it's always been very prevalent in this country, but the past few years have shown an increase in it within many minority groups—especially in the African American community," Malcom wrote.
Post-undergraduate, Malcom plans to attend law school where he will become a family law attorney. After gaining experience there for some years, he will eventually transition to running for a political office of some sort - starting off small like running for mayor or governor and then working his way up to higher offices. 
---