Madeleine Albright to speak at the 2020 Blanchard Forum
Wed, February 19, 2020 at Pasant Theatre, Wharton Center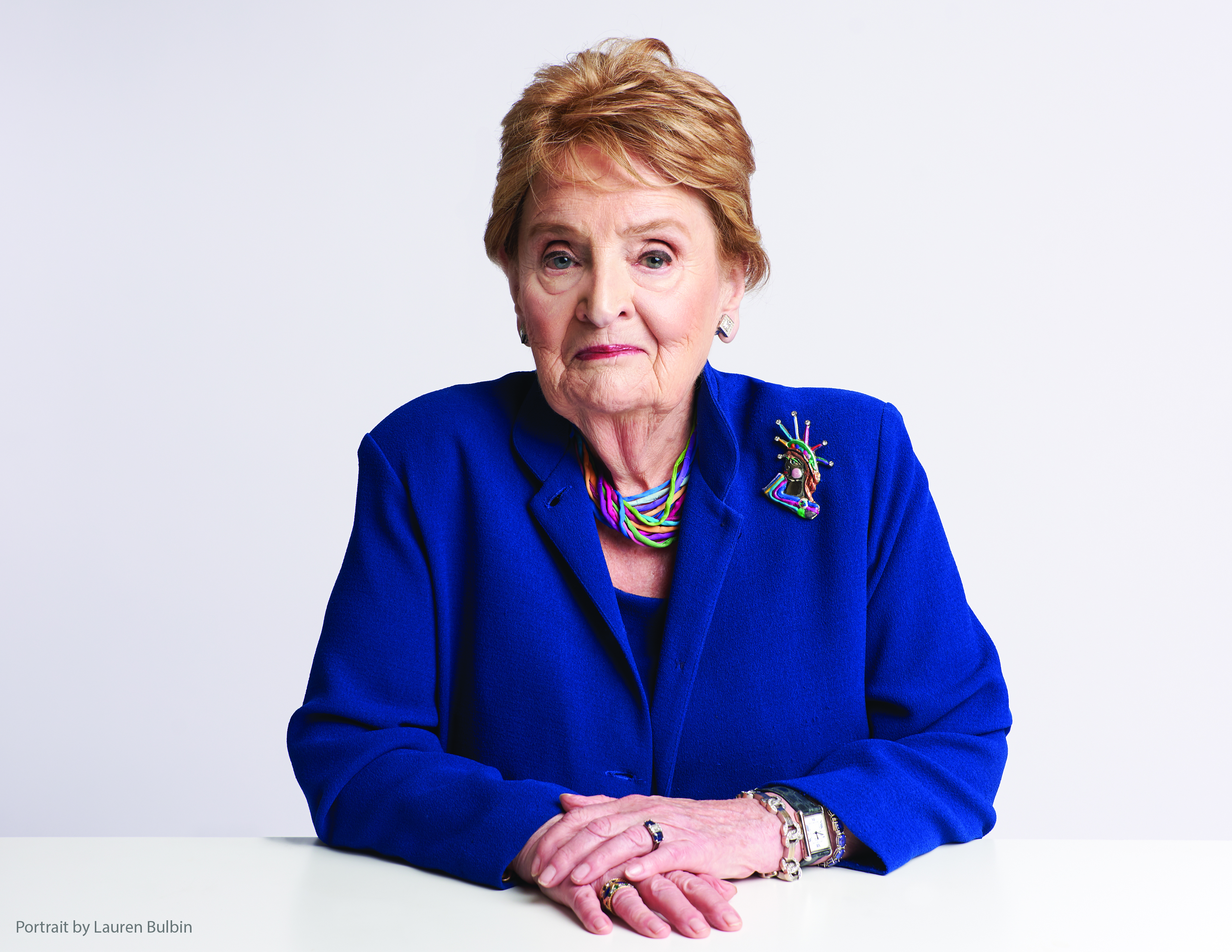 Former Secretary of State Madeleine Albright will be the featured speaker of the 2020 Governor Jim Blanchard Public Service Forum. Gov. Jim Blanchard will host a live Q and A with Secretary Albright.  
The event begins at 7:30 p.m. Feb. 19 in the Pasant Theatre at the Wharton Center. Live streaming is available at http://bit.ly/BlanchardPSF-Albright 
 
Contact Alex Tripp with questions about the event and/or sponsorships: actripp@msu.edu or 517-432-1801
BIOGRAPHY:
Dr. Albright is a professor, author, diplomat and businesswoman who served as the 64th Secretary of State of the United States. In 1997, she was named the first female Secretary of State and became, at that time, the highest ranking woman in the history of the U.S. government. From 1993 to 1997, Dr. Albright served as the U.S. Permanent Representative to the United Nations and was a member of the President's Cabinet. She is a Professor in the Practice of Diplomacy at the Georgetown University School of Foreign Service. Dr. Albright is Chair of Albright Stonebridge Group, a global strategy firm, and Chair of Albright Capital Management LLC, an investment advisory firm focused on emerging markets. She also chairs the National Democratic Institute, serves as the president of the Truman Scholarship Foundation and is a member of the U.S. Defense Department's Defense Policy Board. In 2012, she was chosen by President Obama to receive the nation's highest civilian honor, the Presidential Medal of Freedom, in recognition of her contributions to international peace and democracy.
Dr. Albright's most recent book, Fascism: A Warning (2018) debuted at #1 on the New York Times bestseller list. She is the author of five other New York Times bestselling books: her autobiography, Madam Secretary: A Memoir (2003); The Mighty and the Almighty: Reflections on America, God, and World Affairs (2006); Memo to the President: How We Can Restore America's Reputation and Leadership (2008); Read My Pins: Stories from a Diplomat's Jewel Box (2009); and Prague Winter: A Personal Story of Remembrance and War, 1937-1948 (2012). Dr. Albright's upcoming book, Hell and Other Destinations will be published in April 2020. Follow Albright on Twitter: @madeleine
ABOUT THE BLANCHARD FORUM:
The Blanchard Forum was created in 2015 through a generous gift to MSU from Jim and Janet Blanchard. Previous speakers include U.S. Sen. Carl Levin, journalist Cokie Roberts, U.S. Rep. John Lewis, documentarian Ken Burns and President Bill Clinton.