MSU PLS Department Colloquium
Thu, April 22, 2021 12:00 PM - Thu, April 22, 2021 1:00 PM at Zoom
The Master of Public Policy Program and the Minority Politics Lab present "Public Policy and Advancing Racial Equity" with Dr. Jamila Michener, Associate Professor of Government at Cornell University, followed by Master of Public Policy Presentations of Capstone Projects by Graduating Seniors.
For Zoom link, please contact Sarah Reckhow or Karessa Weir.
12 pm: Dr. Michener's Talk
1 pm: Master of Public Policy Presentations of Capstone Projects by Graduating Students
Breanna Gomillion, Beyond Workforce Development: Improving Access to Opportunities for Disadvantaged Youth
Asia Hudson, Black Families and Michigan Schools: The Unjust Burden of Achievement Policies in Public Education
Gina Thompson, For Profit or For Treatment: Barriers to Survival for Patients with Chronic Kidney Disease
 Panel Discussant: Julie Cassidy (MPP '16), Senior Policy Analyst, Michigan League for Public Policy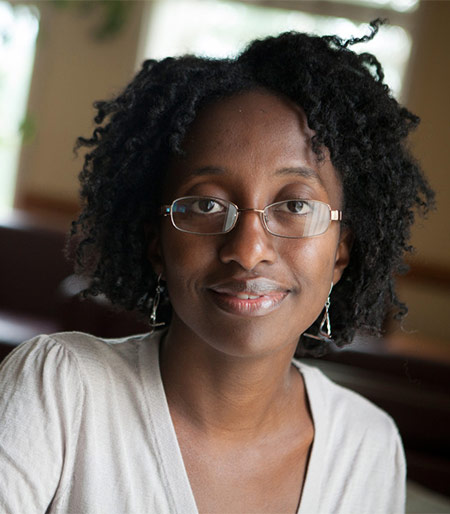 Dr. Michener studies poverty, racial inequality, and public policy, with particular emphases on healthcare and housing. She is co-director of the Cornell Center for Health Equity, co-director of the Politics of Race, Immigration, Class and Ethnicity (PRICE) research initiative, and board chair of the Cornell Prison Education Program. She is author of Fragmented Democracy: Medicaid, Federalism, and Unequal Politics (Cambridge University Press, 2018). Prior to working at Cornell, Michener was a Robert Wood Johnson Health Policy Scholar at the University of Michigan. She received her MA and PhD from the University of Chicago and her undergraduate degree from Princeton University.
Dr. Michener's research has been supported by the Institute for Research on Poverty, the Institute for Citizens & Scholars, the Russell Sage Foundation, the National Science Foundation, the Robert Wood Johnson Foundation and the Ford Foundation. Her public writing has been featured in the New York Times, the Washington Post, Vox, Salon and other outlets. As an engaged scholar, Michener is co-leader of the Finger Lakes chapter of the Scholars Strategy Network, an organization focused on bringing academic research to policymakers, civil associations, and the media. She engages extensively with state, local, and national policymakers and organizations, advising on issues related to poverty, racism, and public policy.