Economic Decline, Social Identity, and Authoritarian Values in the United States
Thu, February 20, 2020 11:00 AM - Thu, February 20, 2020 12:30 PM at 104 S. Kedzie Hall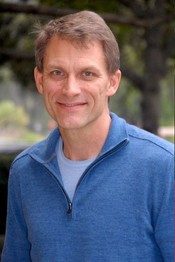 Kenneth Scheve is Professor of Political Science at Stanford University and a Senior Fellow at Stanford's Freeman Spogli Institute. He currently serves as the Director of The Europe Center at FSI. His research interests are in the fields of international and comparative political economy and comparative political behavior with particular interest in the behavioral foundations of the politics of economic policymaking. His research has been published in numerous leading scholarly journals and has been recognized for a number of awards and grants including the Michael Wallerstein Award, the Franklin L. Burdette/Pi Sigma Alpha Award, and Robert O. Keohane Award.
Scheve is the author, with David Stasavage, of Taxing the Rich: A History of Fiscal Fairness in the United States and Europe, which examines the role of fairness concerns in the politics of progressive taxation from the early 19th century through contemporary debates. Scheve is also the author, with Matthew Slaughter, of Globalization and the Perceptions of American Workers, examining American public opinion about the liberalization of trade, immigration, and foreign direct investment policies. His current research projects also include comparative studies examining the role of social preferences in opinion formation about tax policy, trade policy, and international environmental cooperation as well as work on the political origins of changes in wealth inequality in the 19th and 20th century.
Scheve received his PhD from Harvard University and his BA from the University of Notre Dame. He has been a visiting scholar at the Bank of England, London School of Economics, and the Center for Advanced Study in the Behavioral Sciences. Before joining the Stanford faculty in 2012, he taught at the University of Michigan and at Yale University.