PLS Announces Graduate Awards
June 16, 2020
The Department of Political Science is pleased to announce the two Graduate Student awards of the year. There were many outstanding nominations. The winners of each award will receive $500 from the department.
Teaching Award: Jessica Schoenherr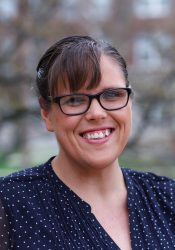 Jessica developed and taught her own class for PLS 422 on the Supreme Court, the Constitution, and Institutional Powers. She received outstanding evaluations from her students applauding her clear expectations and organization, passion for teaching, and ability to help her students tackle tough content.
 Jessica received her PhD in Spring 2020 with her dissertation Attorneys, Merits Briefs and U.S. Supreme Court Decision Making.  In the Fall of 2020, she will be joining the Department of Political Science at the University of South Carolina as an Assistant Professor of Public Law.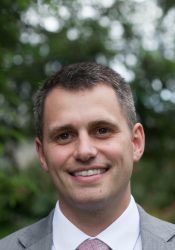 Paper Award: Thomas Bentley
Thomas' paper "The Unintended Consequences of Peacekeeping Operations: Terrorism and UN PKOs in African Civil Wars" demonstrates contrasting outcomes of UN peacekeeping for battlefield violence and terrorism. He provides evidence of an unintended consequence of UN peacekeeping -- that non-state actors are incentivized to harm the state in other ways, off the battlefield, through acts of terrorism. His findings are compelling and enriched with excellent graphical representations of his analyses. 
Thomas' his research interests focus largely on political violence and civil war with emphasis in the causes, dynamics and outcomes of civil conflicts and the effects of UN peacekeeping intervention on rebel behavior during civil conflict. His dissertation broadly examines the relationship between UN peacekeeping and rebel behavior during civil war, and the subsequent effects on the conflict's peace processes. His regional focus is in Africa and the Middle East. At MSU, he has served as a researcher with Afrobarometer, a collaborative survey research project that conducts public opinion research on the quality of democracy and governance across Africa.