Dr. Eric Gonzalez Juenke named exemplary mentor
October 27, 2021
Originally published at Political Science Now: https://politicalsciencenow.com/eric-gonzalez-juenke-receives-the-2021-adaljiza-sosa-riddell-mentor-award-for-exemplary-mentoring-of-latino-a-graduate-students-in-political-science/
The Adaljiza Sosa-Riddell Mentor Award is presented annually by the APSA Committee on the Status of Latinos y Latinas in the Profession to recognize the exemplary mentoring of Latino y Latina students and junior faculty each year. The award is named in honor of Adaljiza Sosa-Riddell, the first Latina to earn a PhD in political science.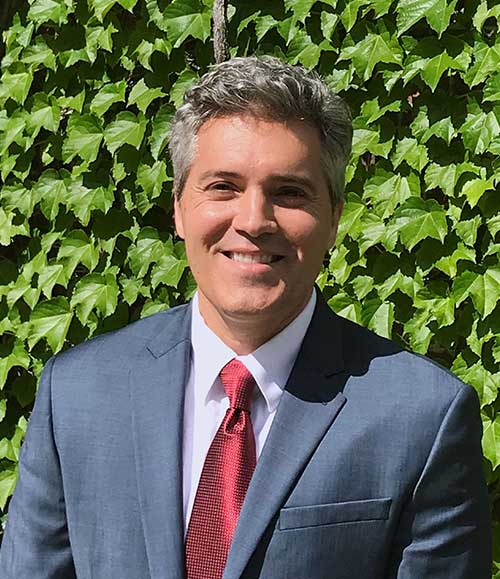 Dr. Eric Gonzalez Juenke is an Associate Professor in the Department of Political Science and the Chicano/Latino Studies Program at Michigan State University. He was director of the Chicano/Latino Studies Program from 2016-2019. He specializes in Latinx politics, Black politics, representation, state and local elections, legislative and bureaucratic representation, and democratic theory. He received his doctorate from Texas A&M University.
Dr. Juenke was nominated for the award by two graduate students. Both nominators emphasized a strong ethic of care in Dr. Juenke's approach to working with students inside and outside of the classroom.
Erika Vallejo, a PLS and Chicano/Latino Studies graduate student at Michigan State University, stated "he goes above and beyond to make sure his students succeed not only academically, but also emotionally and mentally." Upon moving to Michigan for graduate school, Vallejo shared that Dr. Juenke, "provided his students with winter coats he collected from faculty and his own home. He also shared money for Thanksgiving with me to enjoy a nice meal."
MSU PLS PhD student Raymundo Lopez shared "…because Dr. Juenke had made the conscious effort to get to know me on a personal level, he was able to later use that experience to teach me something that resonated with me. All of this would not have been possible had it not been for his willingness to care for me on both an academic and personal level." Lopez added, "I observed…his praise toward colleagues and students for their contributions, no matter how big or small."
Dr. Juenke served as member of the APSA Committee on the Status of Latinas and Latinos in the Profession from 2014-2017. He received the CQ Press Award, presented by the Legislative Studies Organized Section, in 2012 for his article An Indelible Imprint?  Assessing the Evolution of Racial Politics in Shaping Conflict in Congress during the Civil Rights Era. The award is presented annually to the best paper on legislative studies presented at the previous year's APSA Annual Meeting. Dr. Juenke served as a research mentor for the Michigan State's Research Opportunities Program from 2012-2019.
The APSA Committee on the Status of Latinos y Latinas once again thanks Dr. Juenke for their tireless dedication to graduate students and offers its thanks for their commitment to bettering the political science discipline.