MSU PLS moves up two spots in Shanghai Rankings
May 27, 2021
MSU Political Science is pleased to share that the program has advanced two spots in the international rankings of Political Science departments to 41 out of 400, as measured by the Shanghai Ranking.
The department received a total score of 165.9, just below Cornell University and just above Penn State. The top U.S. department is Harvard University, while University of Michigan-Ann Arbor was ranked sixth. No other Michigan university was included in the top 50 programs.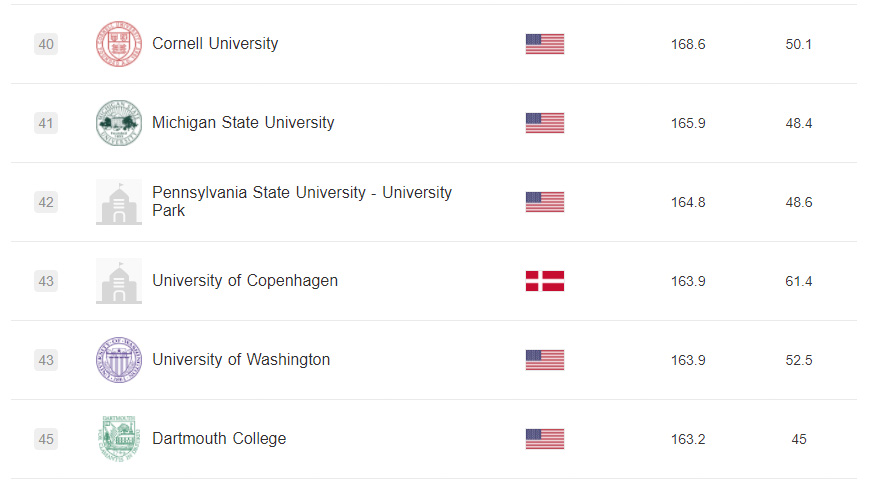 From Shanghai Ranking:
"Shanghai Ranking began to publish world university ranking by academic subjects in 2009. By introducing improved methodology, the Global Ranking of Academic Subjects (GRAS) was first published in 2017. The 2021 GRAS contains rankings of universities in 54 subjects across Natural Sciences, Engineering, Life Sciences, Medical Sciences, and Social Sciences. More than 1,800 out of 4,000 universities across 93 countries and regions are finally listed in the rankings.
"The GRAS rankings use a range of objective academic indicators and third-party data to measure the performance of world universities in respective subjects, including research output (Q1), research influence (CNCI), international collaboration (IC), research quality (Top), and international academic awards (Award). The index of international academic awards is based on Academic Excellence Survey (AES) conducted by ShanghaiRanking since 2017. By February 2021, more than 1000 professors from top world universities have participated in the survey. Their responses have revealed 164 top journals in 48 subjects, 32 top awards in 27 subjects, and 26 top conferences for Computer Science & Engineering. (Methodology)."