Two PLS students on the 2022 Homecoming Court
July 12, 2022
MSU Political Science students Harnoor Kaur and Zachary Crawford have been selected to represent Michigan State University on the Homecoming Court for 2022.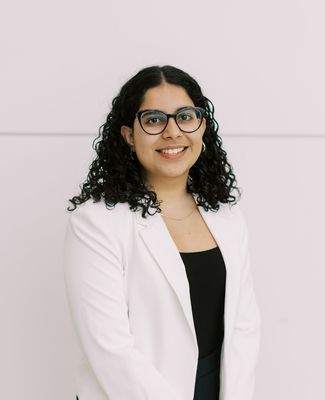 Harnoor Kaur is a criminal justice and political science major from Chandigarh, India. Kaur has three minors: history, peace and justice studies, and law, justice, and public policy. She currently holds several leadership positions at MSU including President for Kappa Alpha Pi, MSU's only Pre-Law fraternity, and President of the International Scholars Advisory Board in the Honors College. Kaur has served as an undergraduate learning assistant in the Political Science department since 2020. She also currently serves as an undergraduate research assistant in the Political Science department, focusing on research regarding blasphemy laws as well in the criminal justice department, focusing on research regarding transgender homicides in the United States and the following media coverage. In addition to her research positions, she also works as a diversity, equity, and inclusion intern at the MSU Honors College, where she is also a student. This past summer she also worked as a Constituent Services intern for the Executive Office of Governor Gretchen Whitmer. She has served as the campaign coordinator for Amnesty International, the vice-president of advocacy for UNICEF at MSU, and the under-secretary-general for operations for MSUMUN where she focused on global issues and leadership. She also dedicates her time to helping other Spartans by serving as a resident assistant, a peer educator at the Prevention, Outreach, and Education Department, and a student leader at New Student Orientation. During her time at MSU, she has found many communities to enrich her studies and give back to the MSU community while advocating and lifting the voices of those who have been historically silenced.
"The culture of inclusion and acceptance that Michigan State University strives to create every single day for its student, staff, and faculty is something that makes MSU very special to me. As an international student, I can understand and have felt the feelings of not belonging before, but MSU has helped me carve my own little niche in the student community and feel comfortable and included. This acceptance has truly led me to call Michigan State my second home."
Author: Jenna Malinowski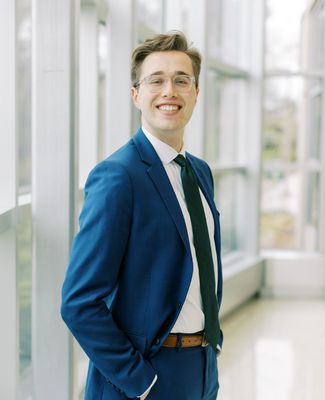 Zachary Crawford is a public policy major from West Bloomfield, Michigan. He also has a minor in cities: environment, design, and society. He served as a student coordinator at the Student and Industry Resource Center where he informed students and faculty about new job and internship opportunities, while assisting with career fairs and student placement. Currently, Crawford is a Student Supervisor for the MSU Tours program, where has been fortunate enough to educate past, present, and future Spartans about MSU's storied 167-year history, allowing him to continue to gain a deeper understanding of what it means to be a Spartan, and meet the hundreds of current and future students. He has held many policy internships in the Lansing area, such as working as a constituent services intern for the Michigan House of Representatives Democratic Caucus, a business place and development intern for Lansing Economic Area Partnership and a communications intern for the Executive Office of Governor Gretchen Whitmer. During these internships he assisted in the creation of the MI House of Representatives Ambassador Program, researched and completed in-depth analysis on zoning sites and drafted press releases and media advisories on behalf of the Governor's Office. During his time at MSU, Crawford helped other students follow their dreams and make a difference in the local legislature.
"Through my educational, social and work experiences I have seen, and felt, what it means to be a true Spartan. As Spartans, we support one another and embrace everyone with an inclusive and hospitable attitude."
Author: Jenna Malinowski