Intern Spotlight: David Luc
August 4, 2023
Senior David Luc is interning with the Charles Stewart Mott Foundation as part of the College of Social Science Flint Study Away Program.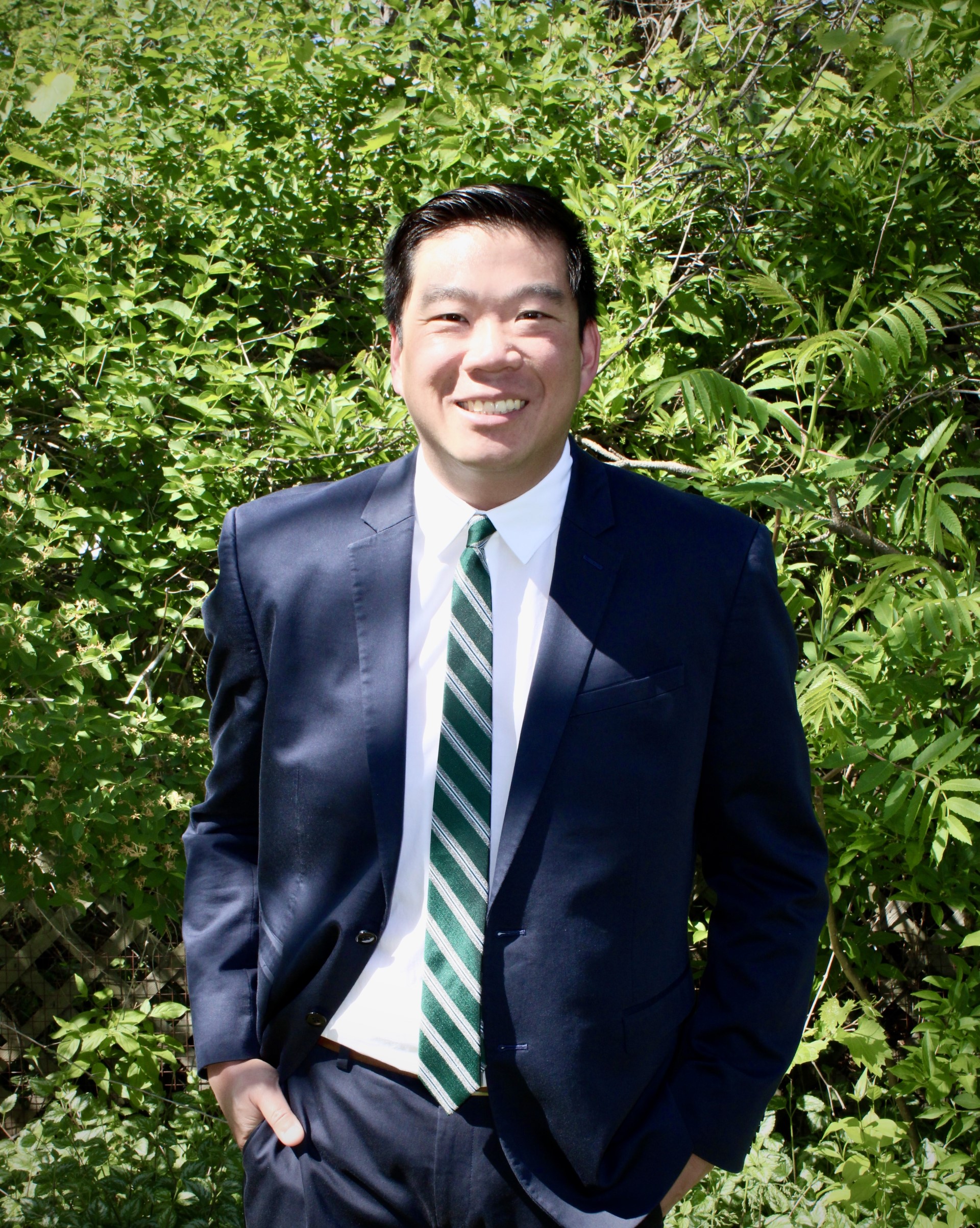 "My experience is really fulfilling and rewarding," said Luc, who at 37 is a non-traditional college student. Luc transferred to MSU last fall to fulfill his dream of working in philanthropy. Luc is an Interdisciplinary Studies major with a minor in Community Governance and Advocacy. He is also a Political Science Scholar.

 He chose the internship after meeting with Cathy White, academic advisor and coordinator of the Flint Study Away program for the College. 
"I found my internship with the Mott Foundation when Cathy White, an awesome advocate and guide, inspired me to look into opportunities in Flint when I met with her to talk about the Flint Study Away Program which has been an amazing experience," David said.
His conversations with PLS Scholars Program Mentor Dr. Marty Jordan have led to a daily question that Luc poses himself while at the Mott Foundation: What is the balance between philanthropy and government in addressing societal issues?
"I am having real life discussions about what to do when governments don't have the ability or the willingness to take actions to address society's problems and when and how community groups step in to provide support,' Luc said. 
He has worked on grant recommendations for the Mott Foundation and is focusing his capstone project on a collection of public safety grants to University of Michigan Flint's public safety office as well as the Flint and Genesee County police agencies. 
"I want to find out how communities engage with public safety discussions and how that community engagement impacts strategies of community policing," he said. 
He has interviewed community activists, U.S. Rep. Dan Kildee, Genesee County Clerk Domonique Clemons (an MSU PLS alumnus), and other neighbors working to change their town by ending blight, planting fruit trees and improving lighting throughout Flint. 
"The Flint Study away program offers students a unique opportunity to get hands on experience while making a lasting impact in our community. Interns have the opportunity to effect change in a city that is going through a renaissance and see the direct impact of their work.  This blend of on the site job experience as well as presentations and breakout sessions throughout the term have provided a unique opportunity for these students," said Clemons.
These interactions and the internship program as a whole have taught Luc that his love of philanthropy is intertwined with his interest in public policy and that most of the leaders within community foundations have a background in public policy or government. After graduation, he hopes to find a position that allows him to use public policy to inform his philanthropic work and vice versa. 
"I've found that through Mott Foundation, the internship is a holistic experience and I've been exposed to all sectors of the work they do in the community," Luc said. "It is so amazing and inspiring."
The College of Social Science Flint Study Away Internship Program offers students first-hand learning in their fields of interest while contributing to the mission of a community organization and revitalization of the Flint area. For more information, contact Cathy White at the Office of Experiential Learning sscstudy@msu.edu.