Ryan Black
Professor
American Politics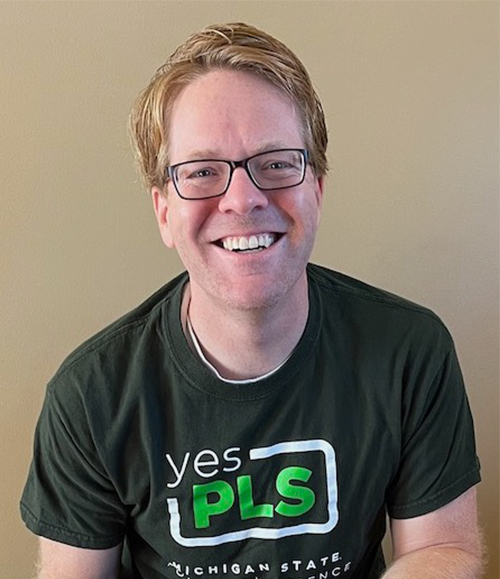 Professor
American Politics
Department of Political Science
MSU College of Law
307 S. Kedzie Hall
368 Farm Lane
East Lansing MI 48823
517-432-9967
CURRICULUM VITAE
---
BIOGRAPHY
Ryan C. Black is Professor of Political Science at Michigan State University and a faculty affiliate with the MSU College of Law. His research focuses on U.S. Supreme Court decision making. He has published four books and more than 50 articles or chapters in a variety of scholarly outlets. His work has been funded by the National Science Foundation and covered by multiple national media outlets. He currently is working on a book (under contract with Oxford University Press) that evaluates the impact of cognitive aging on U.S Courts of Appeals judges.

Black is a recipient of an MSU Lilly Teaching Fellowship (2012-2013), a 2014 winner of MSU's campus-wide Teacher-Scholar Award, the 2016 winner of the College of Social Science Alumni Association Outstanding Teaching Award, the 2017 winner of MSU's Honors College Award for Distinguished Contributions to Honors Students, a winner of the 2018 MSU Alumni Club of Mid-Michigan Quality in Undergraduate Teaching Award, the 2019 winner of the President's Distinguished Teaching Award, and the 2019 winner of the Graduate School Outstanding Faculty Mentor Award. His teaching interests focus on judicial politics, integrative social science, and trying to find ways to incorporate the West Wing into his courses.

He joined MSU in 2009 after receiving his Ph.D. in political science from Washington University in St. Louis earlier that same year. He earned his bachelor's degree, also in political science, in 2004 from the University of Minnesota. Outside of work, he enjoys playing squash, reading, scuba diving, and building LEGO. His favorite color is blue and he shares a birthday with Elvis Presley.
---
ASSOCIATED PROGRAMS
---