Carolyn Logan
Associate Professor
Comparative Politics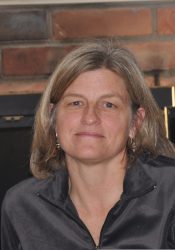 Associate Professor
Comparative Politics
Department of Political Science
CURRICULUM VITAE
---
BIOGRAPHY
Carolyn Logan is Director of Analysis of the Afrobarometer, a collaborative survey research project that conducts public opinion research on the quality of democracy and governance in 20 African countries. She is also an Associate Professor in the Department of Political Science and MSU's African Studies Center. Logan joined the Afrobarometer in 2001, and the Political Science faculty in 2004. She received her Ph.D. in International Relations from the Fletcher School at Tufts University in 2002.
Logan's research interests are in democratization and political development in Africa, especially in East Africa, the Horn, and Somaliland. She is particularly interested in the role of "traditional" leaders and institutions in democratization, and in "citizen versus subject" attitudes among African publics. Logan lived and worked in Southern and Eastern Africa for nearly a decade before joining MSU, including in Kenya, Lesotho, Rwanda, Somaliland and Somalia.
---
RECENT PUBLICATIONS
Wonbin Cho and Carolyn

 

Logan

.  Forthcoming 2014.  "Looking Towards the Future: Alternations in Power and Popular Perspectives on Democratic Durability in Africa". 

 

Comparative Political Studies.
Carolyn

 

Logan

.  2013.  "The Roots of Resilience: Exploring Popular Support for African Traditional Authorities." 

 

African Affairs, 112 (448): 353-376.
Jeffrey Conroy-Krutz and Carolyn

 

Logan

. 2012.  "Museveni and the 2011 Ugandan Election: Did the Money Matter?" 

 

Journal of Modern African Studies,

 

50 (4): 625-655.
Carolyn

 

Logan

 

and Robert Mattes.  2012.  "Democratizing the Measurement of Democratic Quality: Public Attitude Data and the Evaluation of African Political Regimes." 

 

European Political Science,11(4): 469-491.
---