Degree Requirements
Requirements for a Bachelor's Degree
To ensure you receive a well-balanced education at MSU, PLS majors must satisfy the requirements of three separate units:
University
College of Social Science
Department of Political Science (PLS-General, Pre-Law, World Politics, or Public Policy)
You must meet the graduation requirements of each unit. In addition, you will need to choose elective coursework to achieve the minimum number of 120 credits for a degree.
Specific Degree Requirements
Handbooks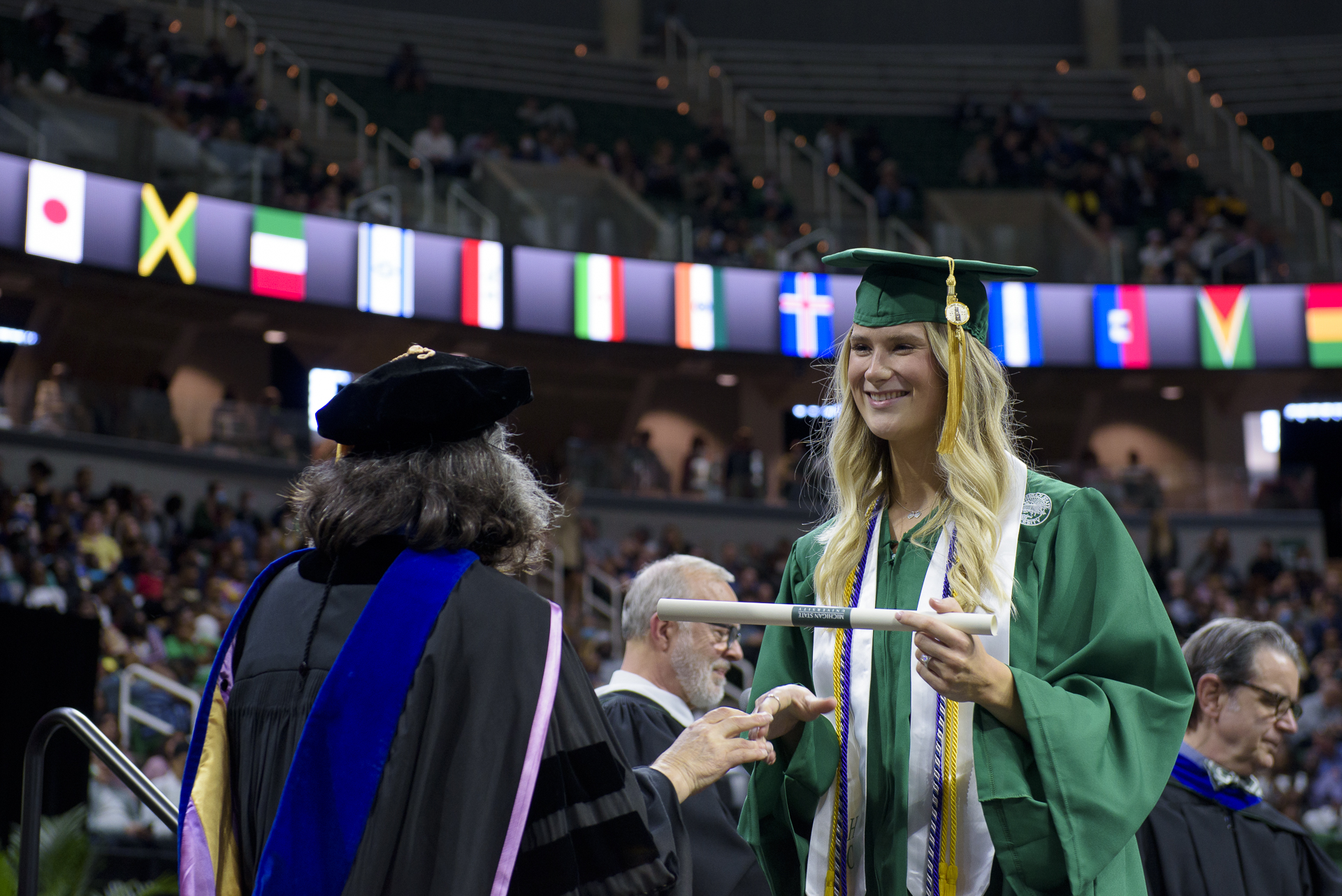 Political Science Outstanding Senior Lindsey Sullivan receives her degree. Photography by Jackie Belden Hawthorne, College of Social Science.